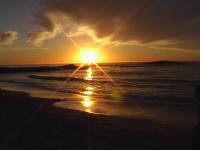 Our current state of affairs around the world with COVID-19 (novel coronavirus) has many of us contemplating on a number of things. Our faith and adherence to our faith are being tested. Traditions and practices are being blocked or changed in the name of keeping people safe. All of this has gotten me thinking about how we define faithfulness.
Many years ago when I was pastoring a conventional church I was part of a church leader cohort that met over many months. We were trying to learn and share with one another ways to better minister to our congregations in ever-changing times. I was reminded of one of the conversations about faithfulness.
Definition
Faithfulness has a standard definition and then there is the evolving definition that isn't quite accurate. If you were to ask people of different generations what the word faithfulness means, you would get many different answers. Older generations like the Builders and early half of the Baby Boomers would define it with regard to regular, frequent worship service attendance. The latter half of the Baby Boomers and Generation X would most likely pare that definition back to regular worship service attendance, but not necessarily frequent with a dose of personal or small group prayer time.
We read the actual definition of faithfulness as: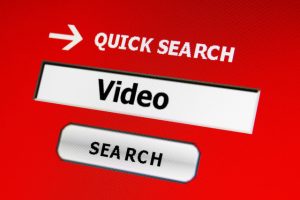 adjective
strict or thorough in the performance of duty:
a faithful worker.
true to one's word, promises, vows, etc.
steady in allegiance or affection; loyal; constant:
faithful friends.
reliable, trusted, or believed.
adhering or true to fact, a standard, or an original; accurate:
a faithful account; a faithful copy.
https://www.dictionary.com/browse/faithfulness
What does all that mean in the Church today as we face weeks and months-long quarantines and lock-downs? Can we be faithful without gathering together in one place worshipping together? Is gathering together regularly in large groups necessary? These are all great questions.
The Bible Says
The Bible references faithfulness a lot. It refers to an attribute of God, a positive characteristic of some people, and a gift of the Holy Spirit. Let's look at each of these.
God's Faithfulness
As we read scripture we see time and again where God says He will do something, and He does. In fact, He always does what He says He will do. This is faithfulness in its purest form. It is because of that faithfulness that we can stand on God's promises. Look at these verses about God's faithfulness: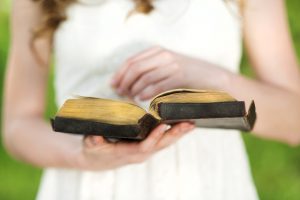 Psalms 89:2 I will declare that your love stands firm forever, that you have established your faithfulness in heaven itself.
Psalms 89:8 Who is like you, LORD God Almighty? You, LORD, are mighty, and your faithfulness surrounds you.
Malachi 3:6 "I the LORD do not change. So you, the descendants of Jacob, are not destroyed.
These are just a few scripture examples of God's faithfulness. How do we respond to that?
Positive Characteristic of Some
Faithfulness is also a positive characteristic of some people. This is a characteristic of trustworthiness and loyalty. It means someone does what they say they will do and stand with integrity. Integrity is one of those characteristics best described as doing the right thing even when no one is looking or will know.
When we have the characteristic of faithfulness we stand in support of the Lord and do what He has asked us even in the face of danger. I think of Nehemiah rebuilding the walls of Jerusalem, or Paul continuing to mentor church leaders and encourage the Church even though he was in a Roman prison. I can confidently say, anyone who has the characteristic of faithfulness has been indwelt with the Holy Spirit.
Gift of the Holy Spirit
We cannot be faithful in and of ourselves. To be truly faithful to the Lord we need the Holy Spirit. We read in Galatians that faithfulness is one of the gifts of the Holy Spirit when we accept Jesus Christ as our Savior and make Him our Lord.
Galatians 5:22-23 But the fruit of the Spirit is love, joy, peace, forbearance, kindness, goodness, faithfulness, (23) gentleness and self-control. Against such things there is no law.
Paul tells us that there are no laws against the gifts of the Holy Spirit. We can always be faithful regardless of circumstances.
What Does That Mean Today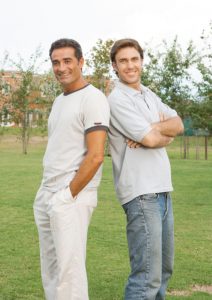 Today we are faced with global isolation mostly within our own homes due to a virus spreading across the world. Many have defined faithfulness as regular, and even frequent, attendance in a worship service with a minister or priest sharing a sermon or homily. I submit to you that this is an incorrect definition of faithfulness.
We can be faithful to God without coming together at a specified time in a specified place with a specified agenda or order of service. We can come together in twos or threes. Gathering together within our family and reading, praying, and worshipping is being faithful to the Lord.
Don't misinterpret Hebrews 10:24-25.
Hebrews 10:24-25 And let us consider how we may spur one another on toward love and good deeds, (25) not giving up meeting together, as some are in the habit of doing, but encouraging one another–and all the more as you see the Day approaching.
This does not mean we must gather in large gatherings. We must stay in contact with one another regularly, but that can be done in many ways. remember what Jesus said in Matthew 18:20.
Matthew 18:20 For where two or three gather in my name, there am I with them."
This is faithfulness, friends. Gather together as you can when you can. Don't measure people's faithfulness by worship service attendance or giving amount, or anything other than their devotion to the Lord and obedience to His call.
---
If you would like to help with COVID-19 relief you can donate securely at https://www.celllifechurch.org/covid-19-relief/
You might also like